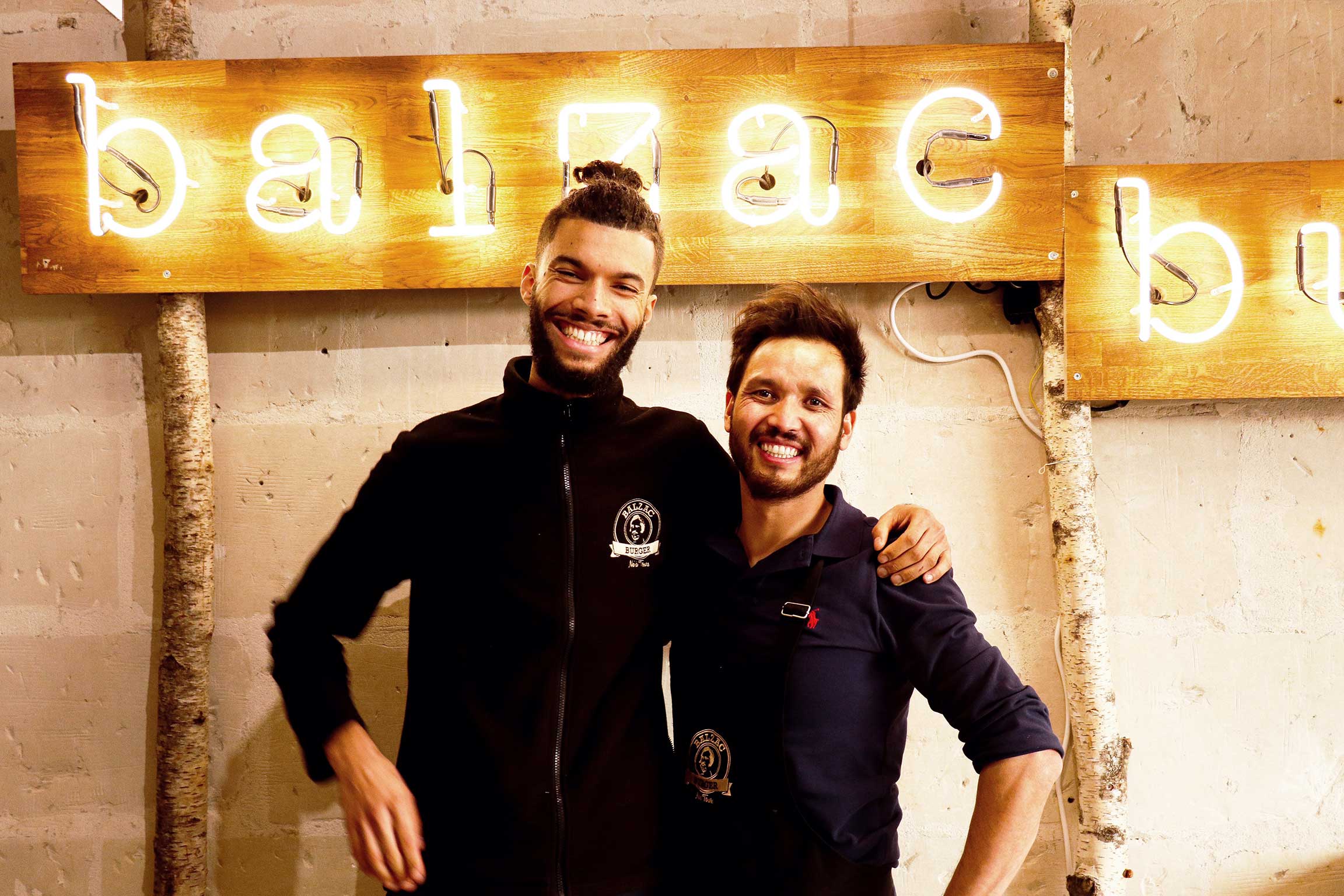 We wanted to make Burgers with real values
It is because, for Azim and Melvin, Burger does not necessarily mean Junk food that they decide to take up the challenge of the 100% Local and homemade Burger!
The support of local producers, quality products and homemade, this is what brings Balzac Burger to life.
2 years after the creation of the Boll N Roll concept, Azim and Melvin jump on this new adventure and add a new stone to their quest for a better world!
Meet our small producers in a short circuit.
The Local and organic bread
Homemade burger bread exclusively made for Balzac Burger. La Maison Nardeux, located a few steps from Balzac Burger, is a bakery recognized for its family know-how, we make breads made from organic flour, as well as gluten-free breads.
La boucherie Mickael
Guerche
Beef from France
Located in the Halles de Tours (37) 350 meters from Balzac, Mickael Guerche offers you superior quality meat, having had the title of best apprentice in France in the butchery section, Mickael knows how to select and prepare meat. To be enjoyed in all our homemade beef burgers !
The local, organic and artisanal seitan
Based in Nouzilly (37), Yaming and his team make especially for Balzac Burger, an organic, local and artisanal seitan. This seitan is made using traditional Chinese methods and can be found in our Lys burger!
The matured Cheese
Fromagerie Beillevaire is located in the Halles de Tours (37) 350 meters from Balzac. It offers a wide choice of top quality cheeses. To taste in our homemade burgers and salads!
La Boucherie
Mickael

Guerche
Farm and local chicken
Mickaël Guerche is based in Les Halles de Tours (37) 350 meters from Balzac. He perpetuates the know-how of the profession with his local free-range chicken raised in the open air. To be tasted breaded in all our recipes including free-range chicken.
Organic and local drinks
Cyril offers you a range of organic drinks from the Loire Valley. Made with ingredients from the Loire Valley, 100% natural and 100% organic. Find local organic drinks on our menu.